Oxford Yard Card specializes in yard greeting rentals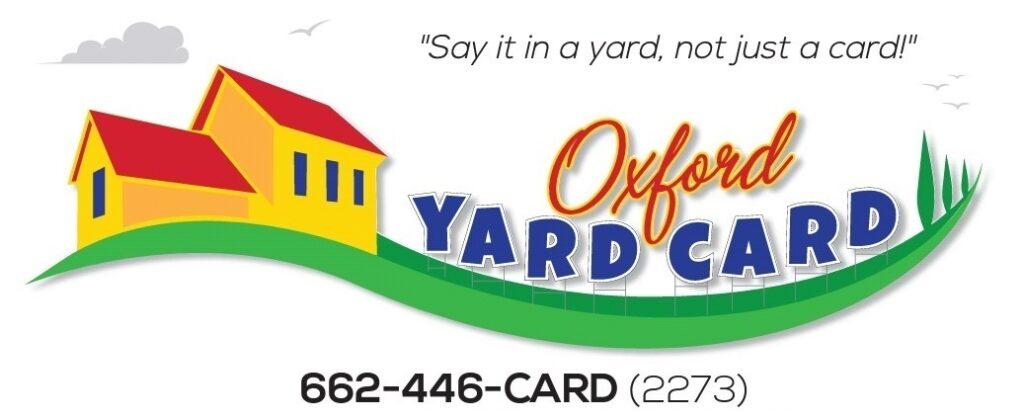 We Do It All
No matter the occasion, a yard sign greeting from Oxford Yard Card is sure to be a hit! We have yard signs for birthday, anniversary, congratulations, weddings, new baby announcement, bridal shower, retirement, welcome home, grand openings for businesses ….oh, so many occasions to shout your feelings right out front in the yard. The list goes on and on. Not sure what to say? No problem! Oxford Yard Card provides some clever ideas.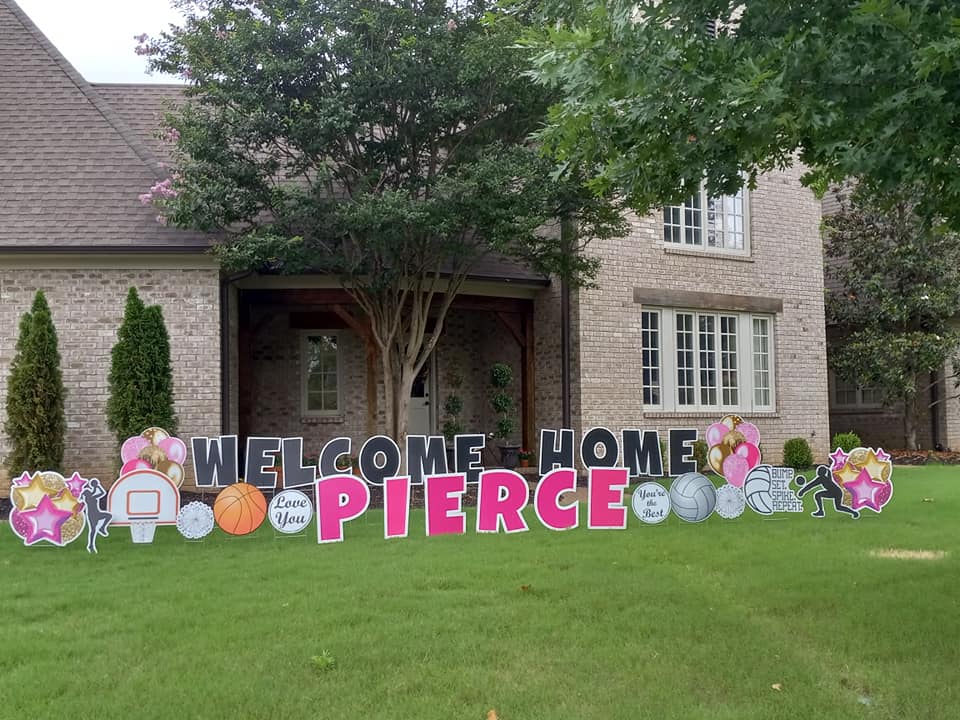 Working Together
Oxford Yard Card is a local and family owned yard card greeting business in Oxford, MS. We provide a unique and fun way to celebrate life events!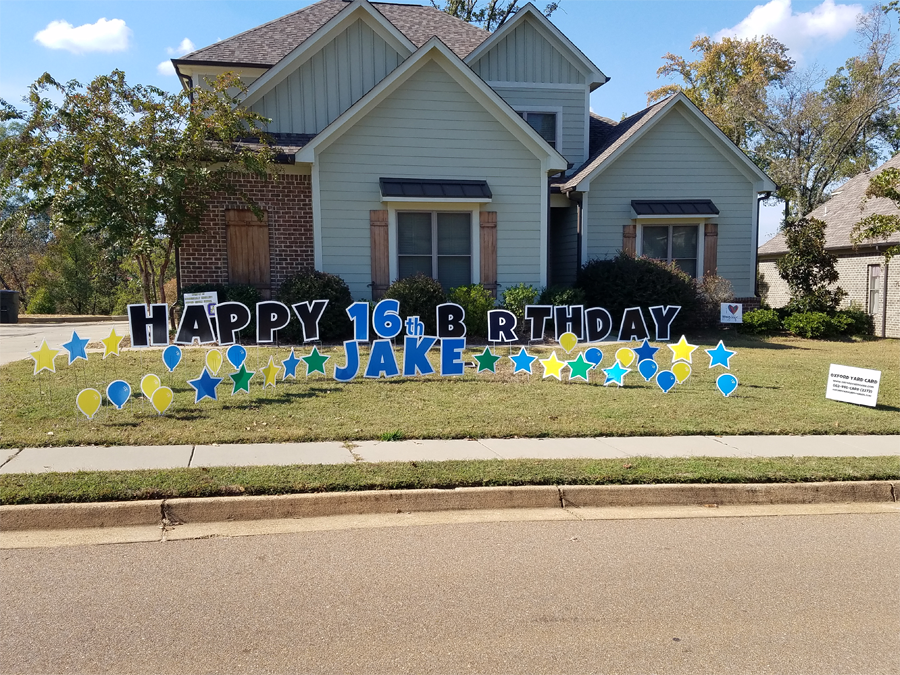 Why OYC?
Our high-quality signs are available in large letters, numbers, symbols and more, so you can say anything you want. We will deliver and install your lawn sign greeting where you want it located. And we'll be back promptly to remove it at the end of your rental period. Yard Signs make celebrations extra special. Don't delay…call today! Make someone's day!!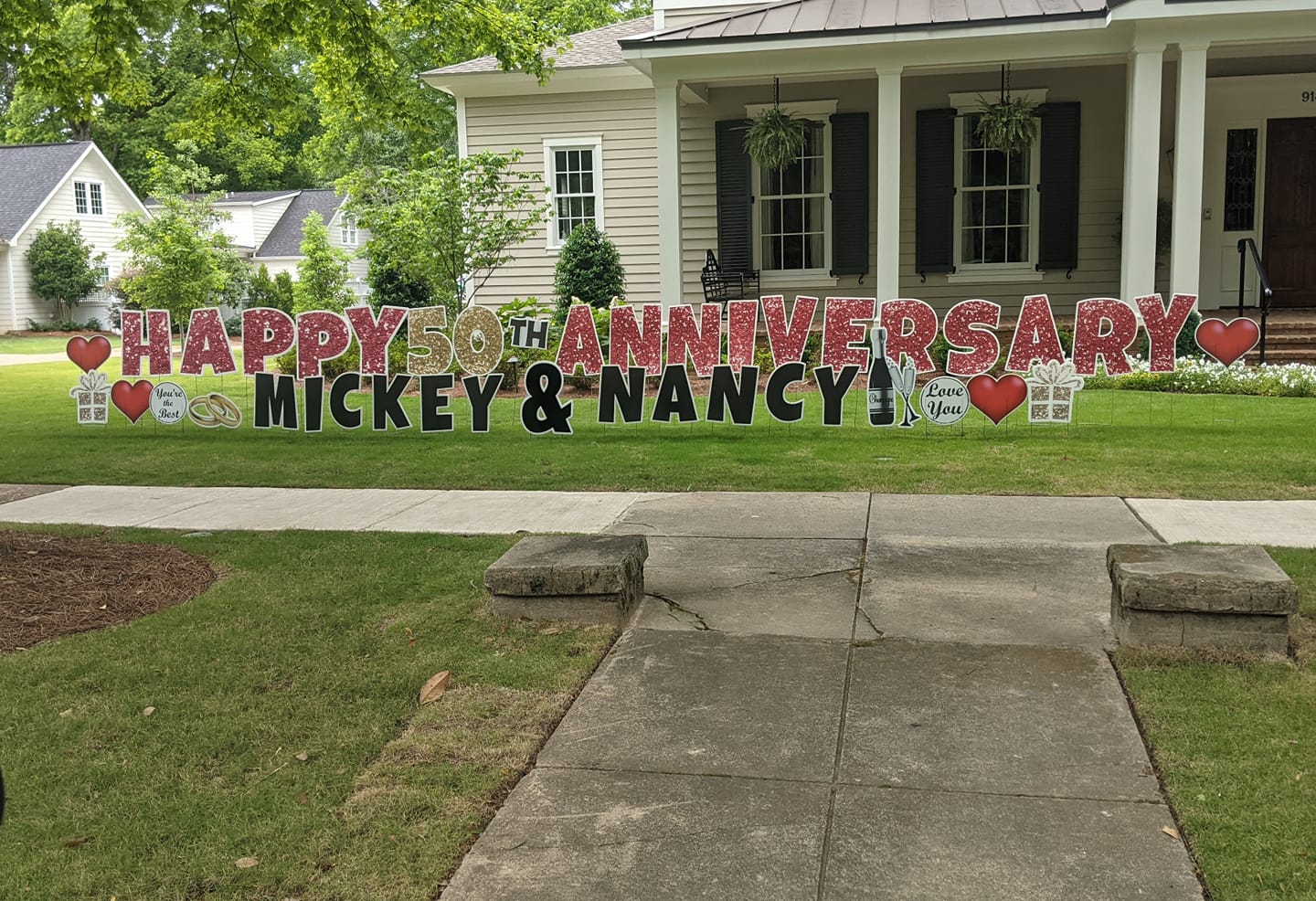 Trusted Service
Oxford Yard Cards has been servicing Oxford, MS and the surrounding areas for years. We have hundreds of satisfied customers ranging from business, real estate agents, to personal yards.
---
We here at Oxford Yard Card wanted to take this moment and thank our wonderful community for all your support. We absolutely love what we do by putting smiles on people's faces for your special occasions.
Due to continued transportation issues, servicing outside of Oxford will still be on a case by case basis at this time. Please continue to fill out a reservation and we will contact you if we are unable to service your address.
We do sincerely apologize for any inconvenience this may cause.
Signs will be put out after dark the night before the requested date; however, we cannot give a specific time. Signs will be picked up after 7 PM.
***If your greeting is a gift for someone please pass the information on. Spread kindness,  joy, and love!
We do service Residential and Business locations.
Please do not forget to read the Rental & Reservation Policy in our FAQ! There is important information to know about your reservation.